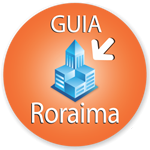 What are you looking for in
city of Boa Vista?
(95) 98118-4443
ADVERTISEMENT
Thank you! Your request was successfully delivered!
Oops! Something went wrong in sending the request ...
Thank you! Your request was successfully delivered!
Oops! Something went wrong in sending the request ...
I would like to receive?

** Coupon discount **
*** Special Offers ***
*** News ***

of Guia Roraima in your email?
Thank you! Your submission has been received!
Oops! Something went wrong while submitting the form
Sebrae Roraima





O Sebrae é uma sociedade civil sem fins lucrativos, que tem por objetivo promover a competitividade e o desenvolvimento sustentável das micro e pequenas empresas e fomentar o empreendedorismo. Sua receita principal advém da contribuição das empresas, em média 0,6% sobre a folha de pagamento, recolhida pelo INSS.

O direcionamento estratégico da instituição está baseado na articulação, no foco em resultados e na gestão do conhecimento. Com base nesse tripé, tem desenvolvido projetos importantes como:

Empreendedorismo nas Instituições de Ensino que tem como objetivo oportunizar o desenvolvimento da cultura empreendedora, visando a formação de profissionais para o mercado de trabalho;
Projeto Excelência em Gestão que pretende implantar um novo de modelo de gestão baseado na qualidade e na excelência;
Turismo de Eventos e Roraima Sustentável.
Além dos novos projetos, a instituição disponibiliza aos empreendedores orientação empresarial, consultorias, capacitação, promove missões técnicas, acesso a mercados e articula políticas para o fortalecimento das pequenas empresas.

A instituição tem trabalhado arduamente para promover o empreendedorismo e fortalecer as micro e pequenas empresas de Roraima. Para isso alinhavou uma série de parcerias estratégicas, intensificou o atendimento aos empresários, por meio da implantação de uma área de consultoria em marketing, finanças, tributos e gestão.

Por acreditar na força empreendedora de Roraima, o Sebrae tem estimulado o debate, a capacitação, as parcerias e os projetos inovadores, para que os empreendedores tenham um ambiente propicio ao fortalecimento dos seus empreendimentos.

Fonte: site do Sebrae Roraima


MAP




Address:

Rua Gov. Aquilino Mota Duarte

number:

1771

Complement:

Sebrae

Neighborhood:

São Francisco

City:

Boa Vista - RR

Zip code:

69305095

Telephone:

(95) 0800 570 0800

WebSite:

Acessar Web Site >>

Schedule:

Horário Comercial
Want to send your comments about the services from this seller?
emissora |
universidade |
emissoras |
brinquedos |
veterinario |
celular |
bebidas |
escritorio |
churrascaria |
sala |
locais |
distribuidor |
cortinas |
liga |
esporte |
' |
ateliê |
geladeira |
cabeleireiros |
casa |
advocacia |
advogado |
guia |
pisos |
shopping |
|
cpf |
material |
bicicletas |
sg |
verbo |
advogados |
emprego |
perin |
noticias |
ateli |
aluguel |
restaurantes |
vagas |
bolsas |
geladeiras |
supermercados |
cimento |
lojas |
carros |
cama |
consorcio |
receita |
bolos |
tela |
more cities online
GUIA CIDADE ONLINE - UNITY FRANCHISE: Boa Vista-RR
COPYRIGHT © 2006 - GUIA CIDADE ONLINE - WWW.GUIACIDADEONLINE.COM.BR - ALL RIGHTS RESERVED
DEVELOPED BY GWS ONLINE - WWW.GWSONLINE.COM.BR